North Idaho Chiropractic Neurology Center
in Sandpoint, ID
Total Brain & Body Wellness
Located in the heart of Sandpoint, the leading health professionals at North Idaho Chiropractic Neurology Center are dedicated to helping you achieve your wellness objectives -- combining skill and expertise that spans the entire chiropractic and chiropractic neurology wellness spectrum. Dr. F. Blake Ambridge and our team of health care practitioners are committed to bringing you better health and a better way of life by teaching and practicing the true principles of chiropractic wellness care.
With over thirty years in practice, Dr. Ambridge has helped thousands of people eliminate back, neck and other pain, become healthier and stronger physically and mentally, and achieve optimum wellness.
Nominated for "Best of the Bay" Chiropractor by KRON 4 News
Voted Best Chiropractor in Sonoma County by Sonoma Family Life
We help you regain control of your health and smile again!
How? Through an integrated approach customized to your specific needs, which may include:
Chiropractic Neurology - The Most Advanced Form of Chiropractic
Learning Enhancement (ADD, ADHD, and Learning Disorders)
Nutrition Alternatives for Common Health Problems
Weight Loss or Gain Programs
Massage
Athletic and Sports Performance Programs
Hormone & Adrenal Balancing
Auto Immune Disease Support
Free Health and Wellness Presentations
Most Advanced Wellness Approaches Available
Patients seeking treatment at North Idaho Chiropractic Neurology Center are assured of receiving only the finest quality care through the use of the most advanced form of chiropractic care available, Chiropractic Neurology, and the latest technology. The North Idaho Chiropractic Neurology Center team has a genuine concern for your well-being!
If you are new to our website, please feel free to discover and learn about chiropractic wellness. If you are interested in starting your journey towards wellness please subscribe to our award winning newsletter.
If you are already a newsletter subscriber, please explore the member wellness section of our website for wellness articles, resources, and health facts---specifically targeted by our doctors to your wellness needs and interests.
Call (208) 946-5888 today!

It's Your Life... Live it in Health!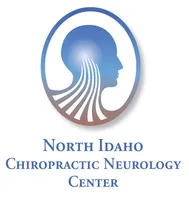 Ambridge Chiropractic Neurology PC
Practicing At
North Idaho Chiropractic Neurology Center